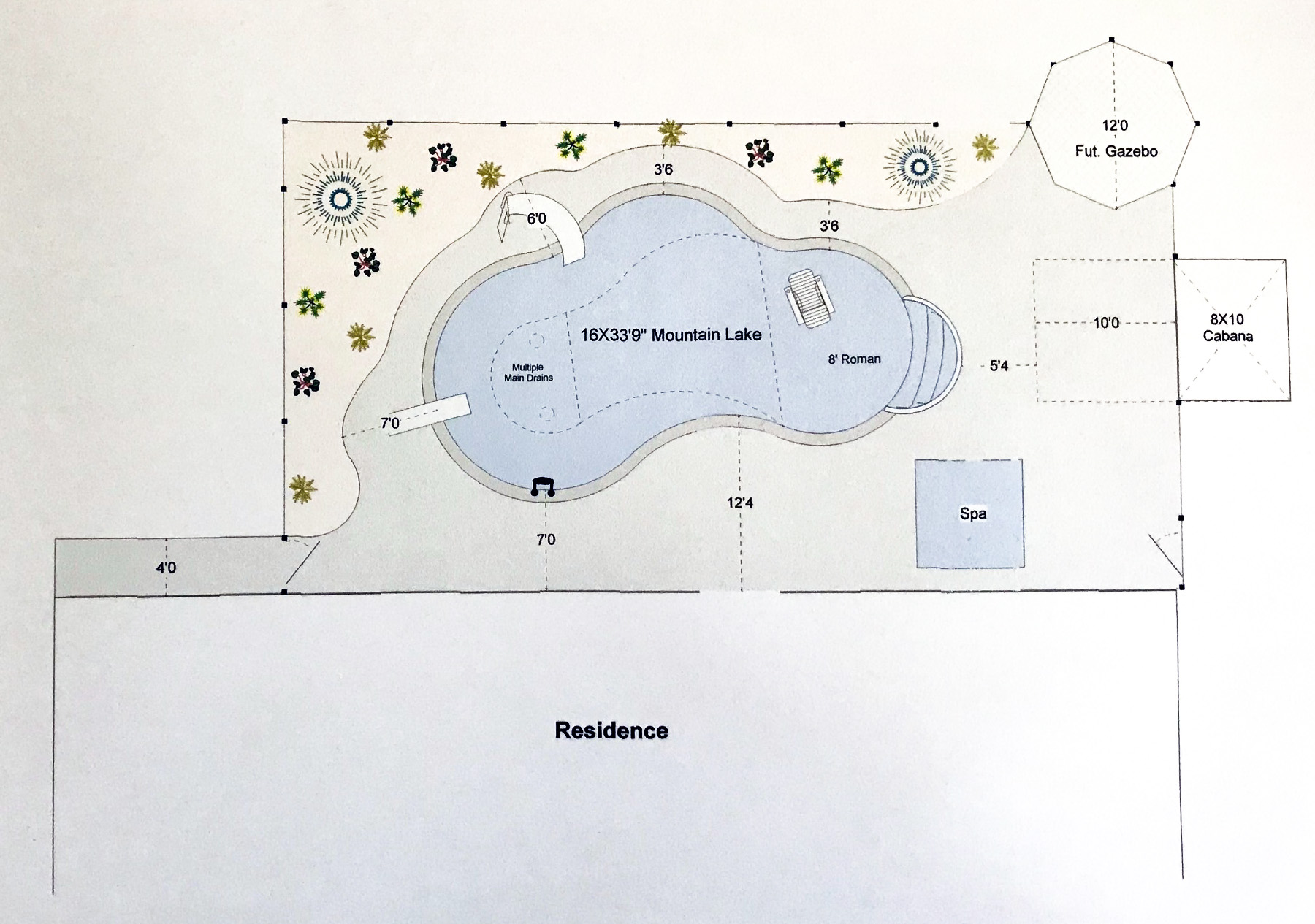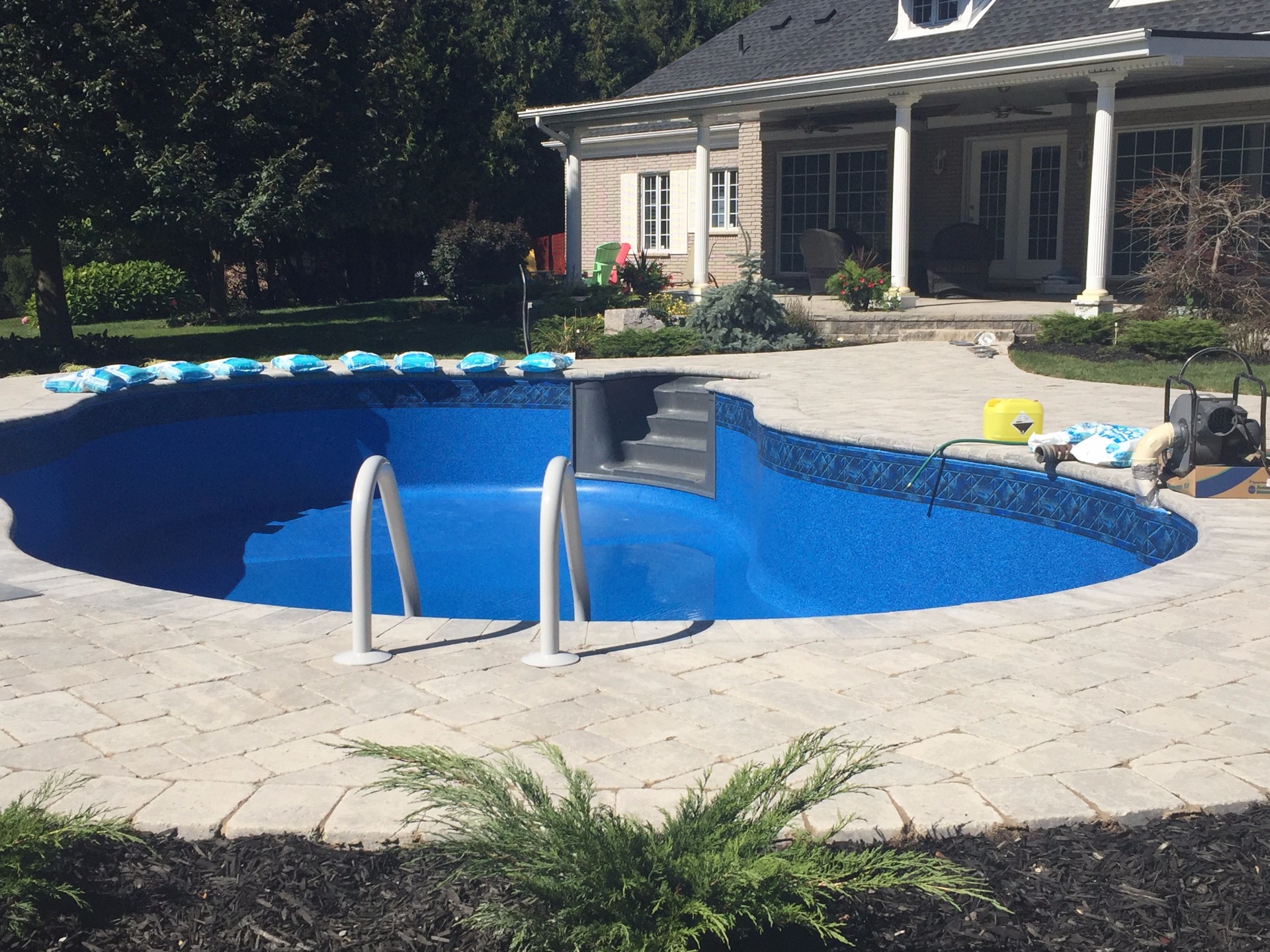 Stage One
Design And Cost Analysis – An initial meeting at the job site will be scheduled with the homeowner at their convenience, to choose the pool shape, size and review all available pool options as well as address the personal desires and requests of the homeowner to begin to bring their vision to reality. Following discussions with the client, detailed measurements of the house, existing decks, sheds and other hardscapes will be taken in reference to property lines so that the optimal pool placement can be determined. Every pool design will be presented to you with the same care and concern as if it were being installed in our own family's back yard. To offer anything less would not be the best we can do!
Stage Two
South Coast installers will show up at your residence with the approved blueprint in hand and begin final yard layout and excavation of your very own inground pool. Have your camera ready…with a 5-7 day install period, progression happens quickly and in most cases the homeowner can expect to see site excavation, pool walls, pool step installed, individual plumbing lines ran and the pool bottom rough coat of concrete placed in one day.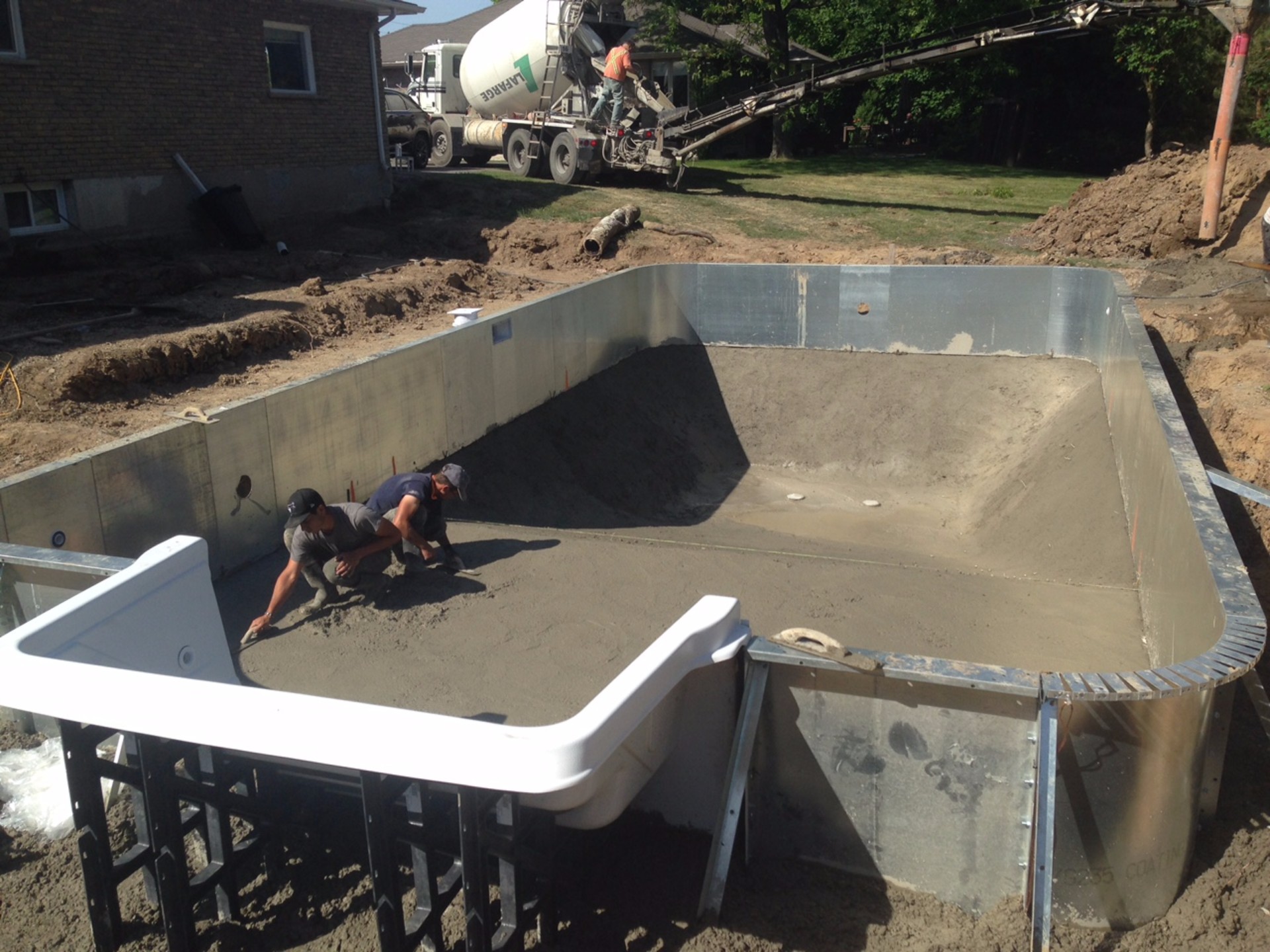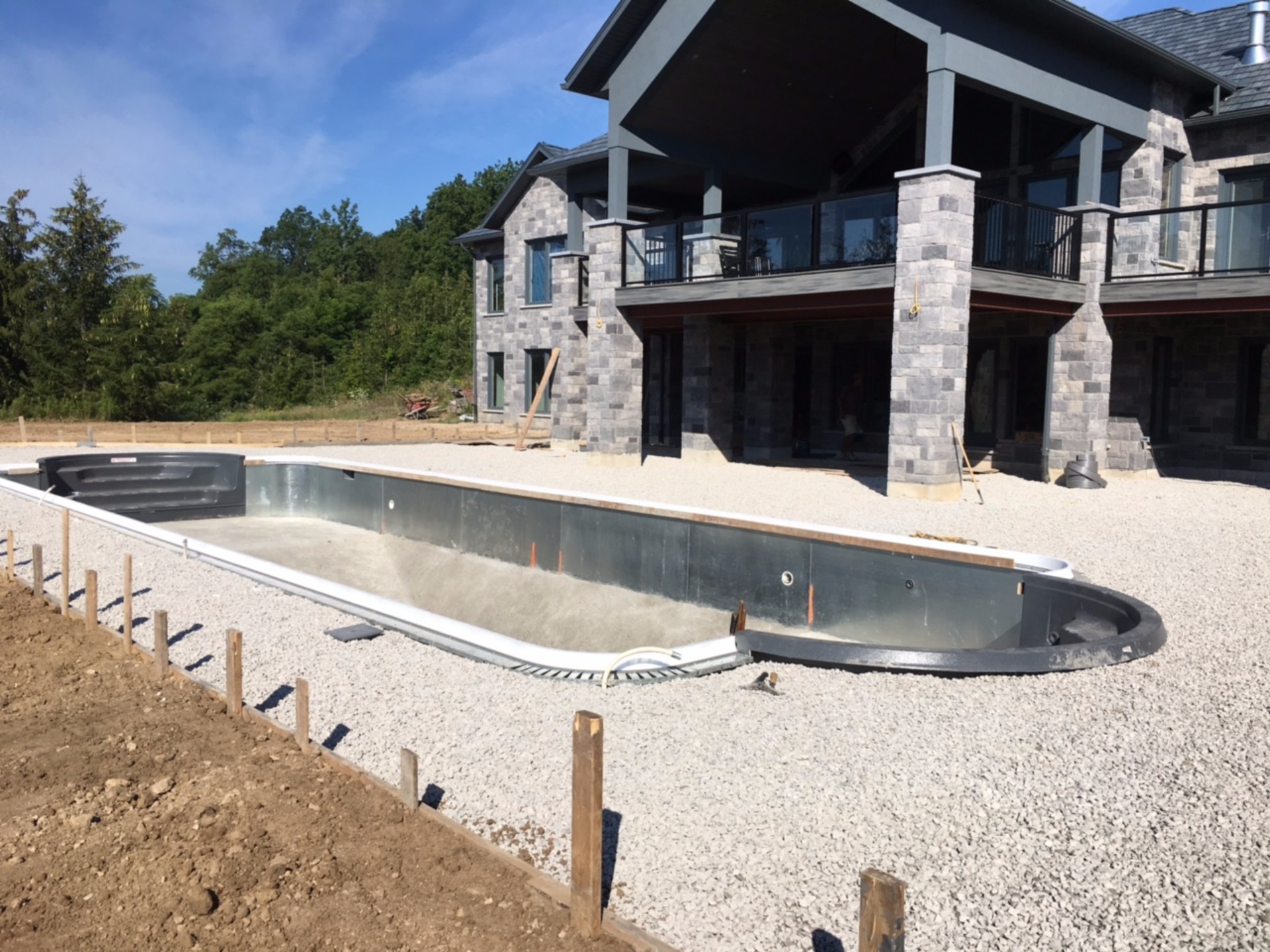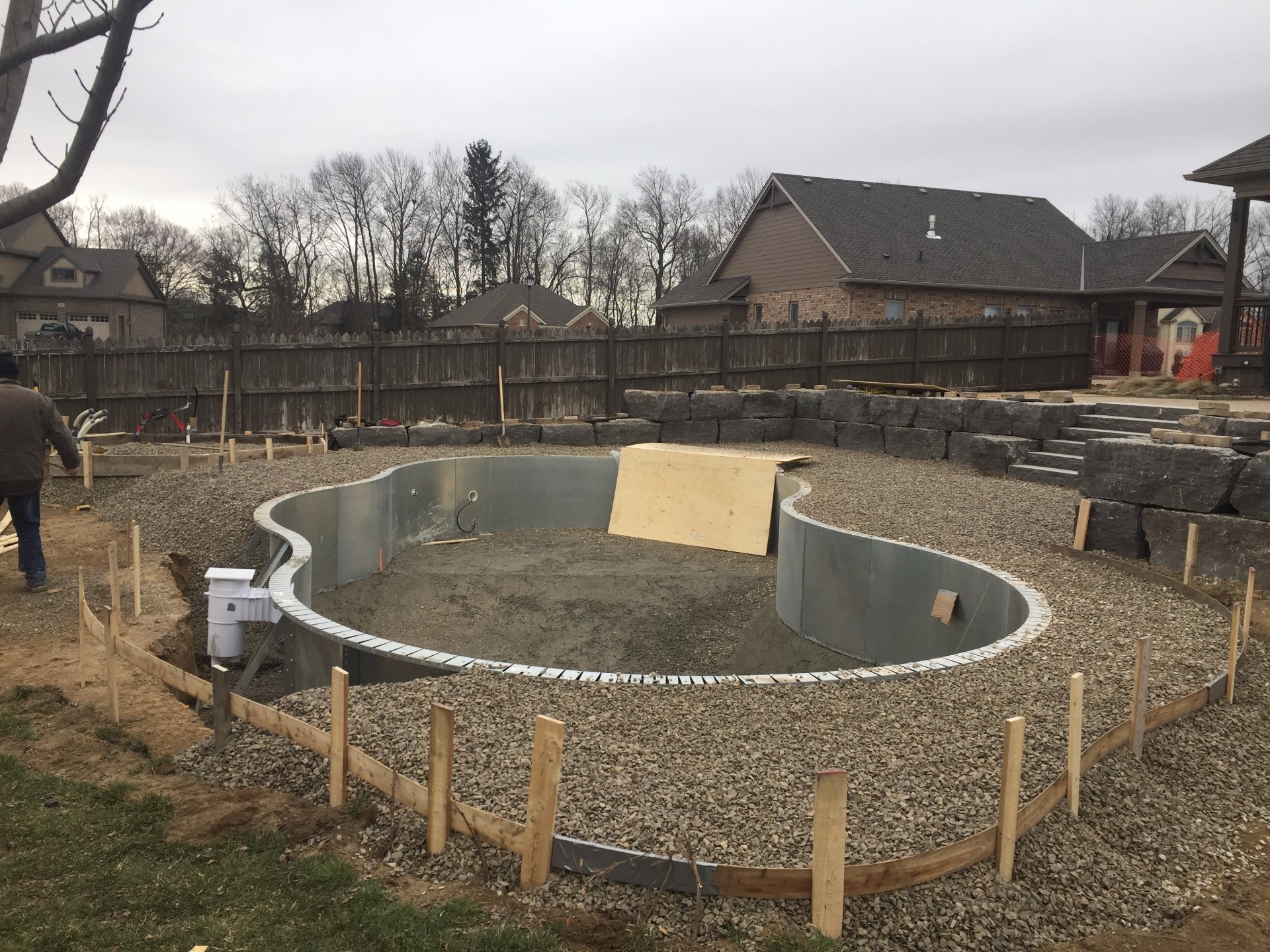 Stage Three
In the days to follow, 3/4 stone backfill will be done around the pool and under any concrete deck areas, sheds and equipment pads. Clear stone provides the best in compaction vs. drainage and also keeps the mice and other rodents from setting up house under your concrete. Final cribbing is placed, brushed or stamped concrete is poured with expansion joints, a mirror finish of grout is applied to the pool bottom.
Stage Four
Equipment placement and plumbing connections are made.30mm liner of your choice is installed after pool grout is all grinded down and washed. The pool perimeter is contained by a fence and self-closing gates (South Coast manufactured decorative iron fence is recommended). Concrete saw cuts, power washing and general clean up are performed and water fills the pool.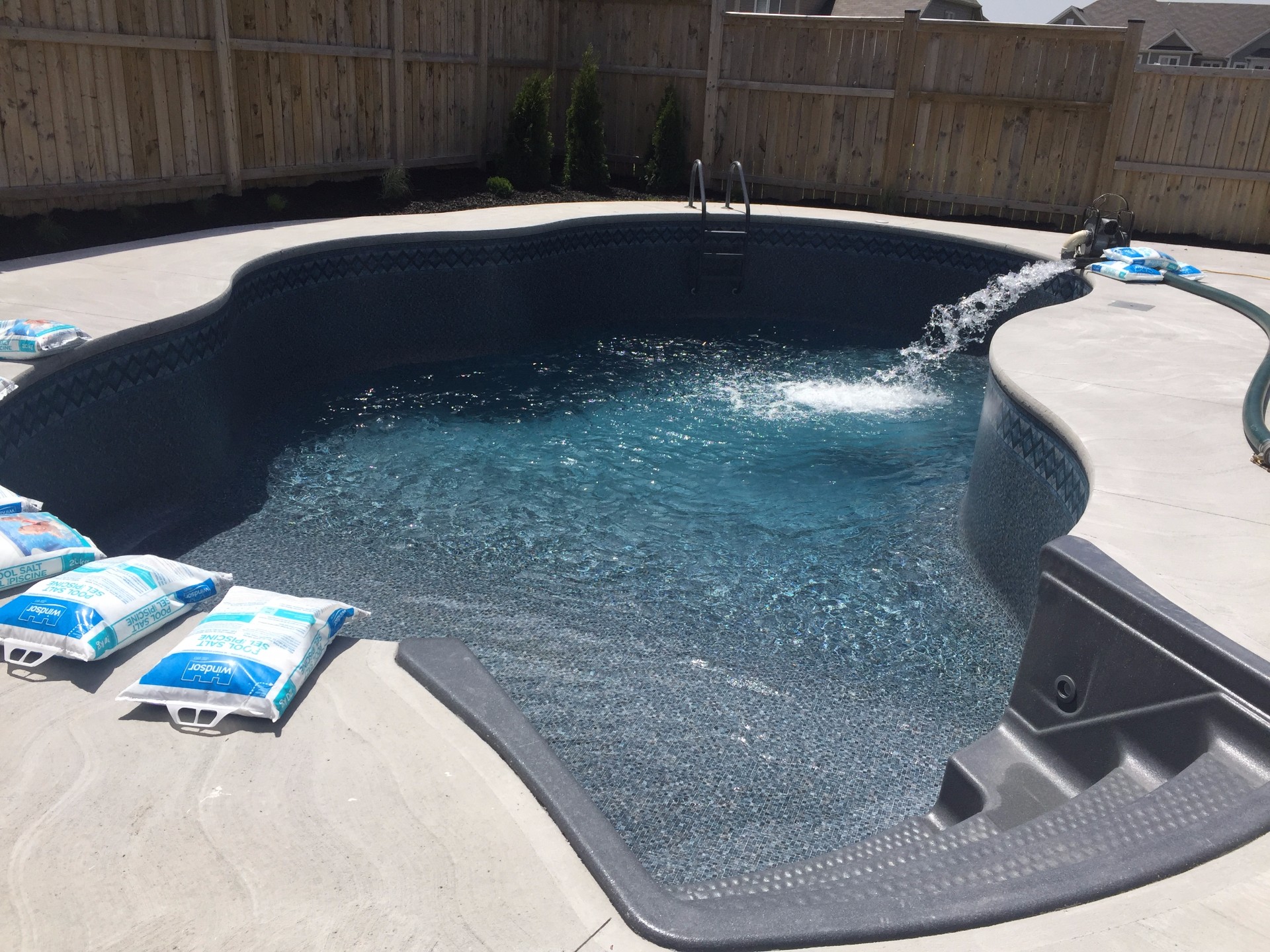 Stage Five
Once the final electrical and gas connections are made and the pool is functional, arrangements can be set up with Edgil Pool Services to meet with you, poolside, for a one-on-one teaching seminar and chemical orientation. It is recommended at this time that you take advantage of this meeting to address future needs and considerations. No matter what stage you're at in the pool project, South Coast Pools and Edgil Pools Services are working together to satisfy your swimming pool requirements in Southern Ontario.